Atari's Classic ground-breaking game Haunted House will return this September with more terrifying chills and more spooky happenings that go bump in the night, with cool unlockables and brand new game play Graves's Mansion is back!

Atari's Haunted House gets re-imaged this autumn in celebration of the title's 30th Anniversary with all new features and enemies this game will not disappoint. Haunted house will be available on the Wii, Xbox Live Marketplace and windows PC Download this coming September just in time for Halloween too!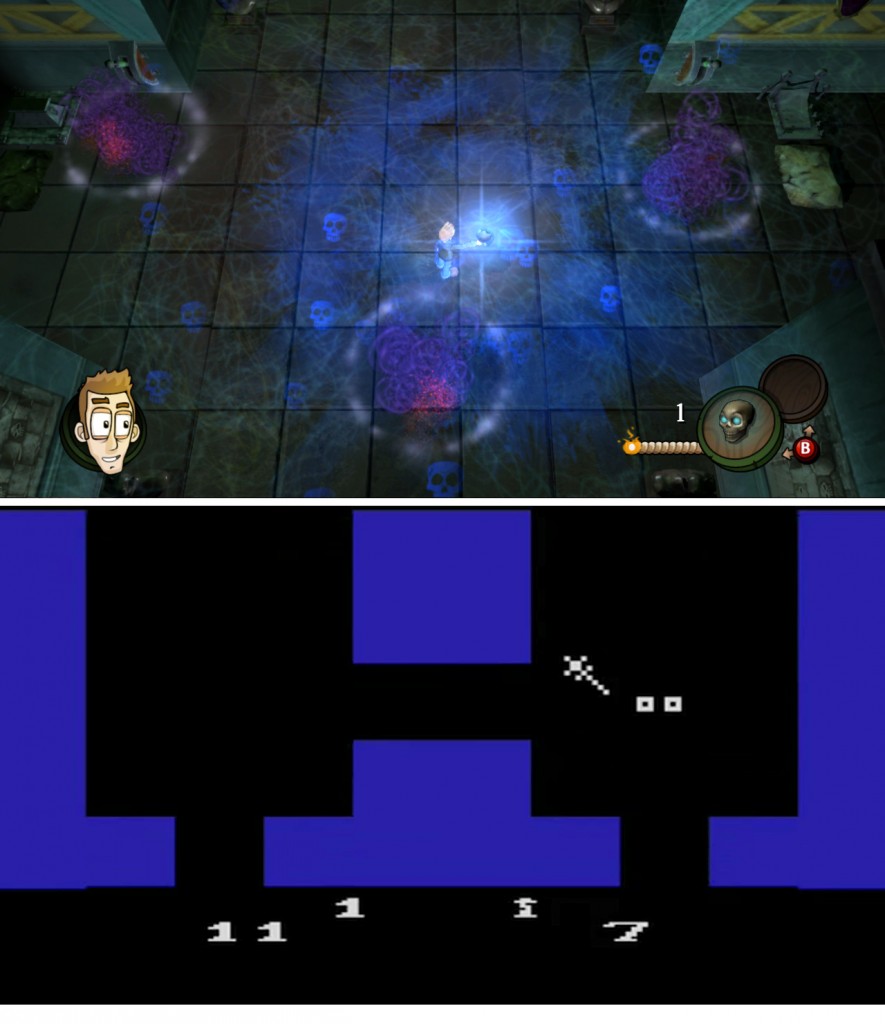 About Haunted House from the press release.

Haunted House pays homage to the classic favourite as players fight for their lives in Graves Mansion as the grandchildren of the original character that disappeared without a trace in the evil mansion over 30 years ago.  Chased by pesky poltergeists, haunted by scary skeletons and exhausted from battles with creepy creatures, players are in a goosebump-educing fight to explore the dark and creepy depths of Graves Mansion in search of the four lost pieces of the magical urn.  The player's goal is to reassemble the urn and defend their family's legacy with the aid of mystical tomes, powerful light sources and multiple keys.
"The glowing eyes and mysterious urn of Haunted House still resonates with gamers who made the original franchise a blockbuster hit," says Jim Wilson, President of Atari." Atari are looking forward to introducing a new range of gamers to this notorious game as Atari celebrate the upcoming launch of Haunted House they have released some amazing then and now screenshots of the original 1981 Atari 2600 classic and screenshots of the new re-imagined version which will be released on XBLA, Wii and PC Download later this month