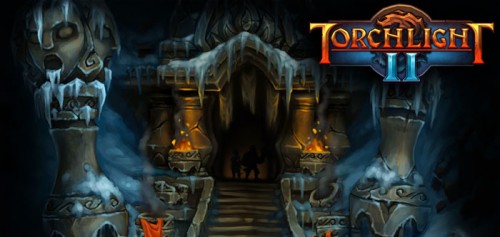 Runic Games today announced a sequel to the highly-acclaimed, action-RPG Torchlight, which was the debut game by the team of ex-Diablo staffers, who founded Runic Games in August 2008.
With no surprises, Torchlight won a good number of awards and turned out as one of the best PC games released in 2009, with a huge success on Steam as the main digital platform for it's distribution.
For Torchlight II we can expect the higly wanted co-op mode, new classes, skills, overworld areas, and many more. The game's main features are listed below:
Multi-player – Play with your friends over a local area network, or over the Internet. A free matchmaking peer-to-peer service lets you make new friends for exciting co-op play.
Customizable Characters – Players create and customize a character from one of four classes available and choose an animal companion. Through cosmetic, class, and gender choices, skill path decisions, and the treasures they acquire, each character can be custom-tailored to each player's needs.
Moddability – Torchlight II will release with an updated version of TorchEd, the Torchlight editor. Players have the option to create their own mods, adding even more content to the world. You and your friends can download the same mod and play together!
New User Interface – Torchlight II boasts an entirely new, improved user interface, designed to be easier than ever for new players to pick up and play. Thanks to this intuitive interface, players have immediate access to a rich and varied world, with little experience necessary.
Overworld Areas – Torchlight II has large randomized overworld areas to explore with weather, time of day cycles, and random events that provide players with even more content to experience.
Random Dungeons – Delve into randomly generated dungeons within the game at any time for extra experience and rare loot. Dungeons in Torchlight II have even more branching paths to explore with friends filled with random events, rewards and dangers.
Retirement System – Once characters are sufficiently leveled up, they can "retire" and bestow specific benefits and perks onto new characters.
Pets – Players choose a pet to accompany them. Pets level up along with the player, and help in battle, learn spells, carry items, and perform a variety of support services.
Fishing – Fishing returns in the sequel! Players can take a break from the high-energy pace of adventuring to relax by one of the many fishing holes and see what they can catch. Fish have unique benefits for the player and pet, while a number of other rewards can also be discovered.
Some initial artworks:
Torchlight will be released in Spring 2011. The game is expected to be a huge hit again on digital platforms like Steam, as Runic Games already shared their intention of the same low priced product in mind.