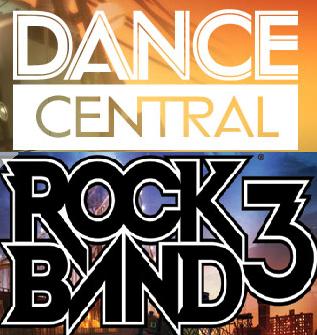 Harmonix and MTV Games were at comic-con this year at the "Faux Fun to Real Rock" panel and quickly put many rumors to rest on the two upcoming music titles. Rock Band 3 has an already impressive line-up with Marilyn Manson, Filter, Foreigner, Def Leppard, The B-52's and Tears For Fears. Dance fans will be happy to know that the new Dance Central for Kinect will be receiving some favorites from Snoop Dogg, Salt-N- Pepa and Young MC.
Here is a breakdown of all of the new additions:
Rock Band 3 tracks:
* Marilyn Manson – "The Beautiful People"
* Filter – "Hey Man, Nice Shot"
* Foreigner – "Cold As Ice"
* Def Leppard – "Foolin'"
* The B-52s – "Rock Lobster"
* Tears For Fears – "Everybody Wants To Rule The World"
(All tracks are original master recordings)
Dance Central tracks:
* Snoop Dogg – "Drop It Like Its Hot"
* Salt-N-Pepa – "Push It"
* Young MC – "Bust A Move"
(All tracks are original master recordings)
Rock Band 3 is set for release on October 26th for the Xbox 360, Nintendo Wii, Playstation 3 and the Nintendo DS. Dance Central will later release on November 4, 2010 in North America exclusively for Kinect for the Xbox 360.