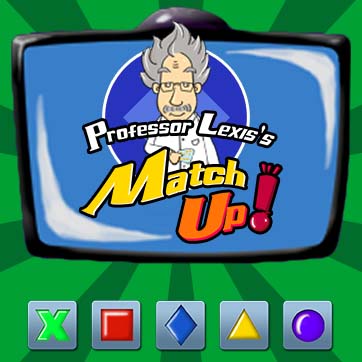 One of the most addictive and fun games growing up has always been match-up. You know, where you have a deck of cards and lay them back side up and flip to reveal matches. The toad houses in Super Mario 3 is probably the best example of this. Developer Digital Leisure are creating a new game for the DSiWare using the classic formula with a more updated twist.
Here is a snippet of the Press Release from Digital Leisure:
Flip, match and…kaboom! – How fast can you find the right set in Match Up!? Whether you're 4 or 40, Match Up! will have you captive for hours. Reveal shapes, colors and even hidden bonuses with a new take on a childhood favorite. Quick hands and a sharp mind are the only way to beat the clock and disarm the explosive cards riddled throughout. Not quite ready for the explosive action? Then start with the absolutely addictive classic concentration play, and see if you can level up. So come on – get matching!
For only 200 Nintendo Points, this should be a no-brainer for DSi owners looking for a fun casual game to pass the time. This Monday, August 2nd, Match-Up! will be available for download on the Nintendo DSi's DSiWare download service. Until then, check out the screenshots below.