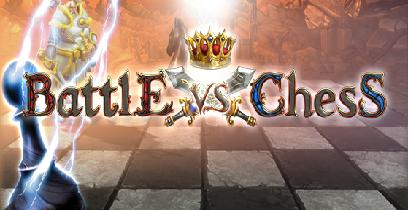 For centuries, the game of chess has been one of the most loved and treasured games around the world. There have been countless versions including many video games to come out featuring everything from the timeless classic board game to complete reincarnations that try to change it up for younger generations. There are literally thousands of people who have the game built into their daily routine. Sadly many younger gamers pass it off as too complicated or boring and never give chess much of a passing look. Either way, without chess we might not have half of the popular strategy games we do have today as most have evolved using the formula straight from the timeless classic.
Southpeak Games and Topware are bringing a stunning recreation of the classic to life with the new "Battle vs Chess" for every single current platform this summer. Yes, that means the Xbox 360, PS3, Wii, PSP, PC and the Nintendo DS will all have the new title for chess lovers to look forward to.
The Features are set to include:
Multiple richly crafted army sets combined with six different gameboard envi-ronments introduce an unheard of visual complexity
Utilizing the famous Fritz11! chess software program, equipped with 10 distinct levels of difficulty, participants of all skill levels are provided with an appropri-ate degree of challenge
The state of the art 3D graphics engine powers the breath taking visuals through the incorporation of HDR and particle effects
Cinematic animated sequences pull players into the action of the game
The innovative fusion of professional chess software and action oriented fighting simulations result in a strategic action experience unlike anything before
For anyone wanting a fresh new approach at chess or that are just wanting to have a solid game to own that the whole family can get in on, this may be for you. Battle vs Chess is currently set for release on August 31st of this year.