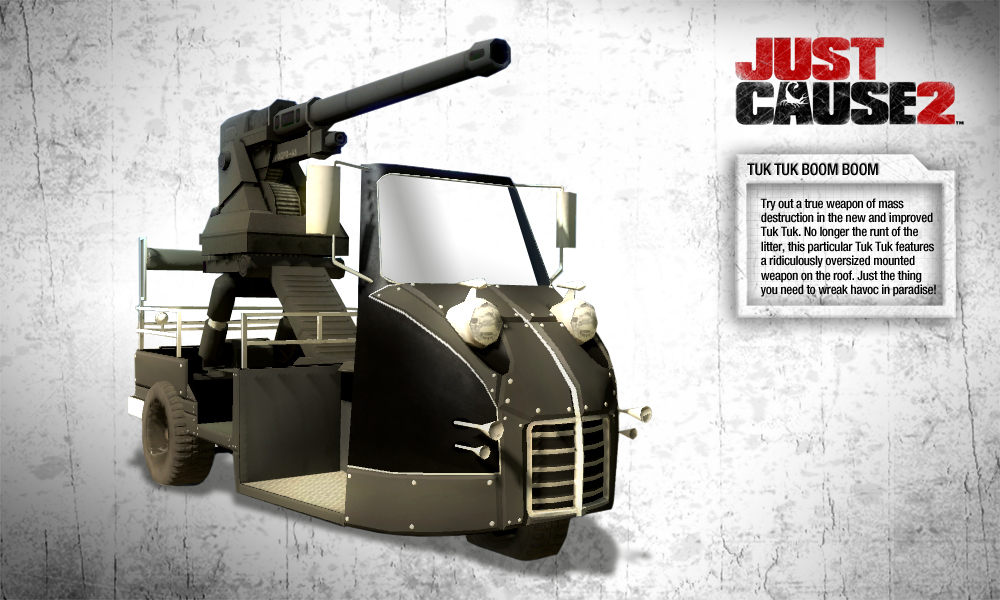 If you pre-order Just Cause 2, then this news post is not important to you. On the other hand, if you hadn't pre-ordered the game and just love blowing things up, then this post is perfect for you.
First off, the weapons that came with a pre-order are all on sale now for 80MSP each. Those include Rico's Signature Gun, Bull's Eye Assault Rifle and Chevalier Classic.
If weapons aren't your thing and you are simply reading this to find out what could possibly help you blow things up, then you should definitely look at the picture above. That will help you blow things up. It's perfect for when you want to make havoc and cause destruction. The best part is that it is free! Yep, the Tuk Tuk Boom Boom is completely free and can be downloaded right now.
Click this link to go add the Tuk Tuk Boom Boom and pre-order bonus items to your download queue.