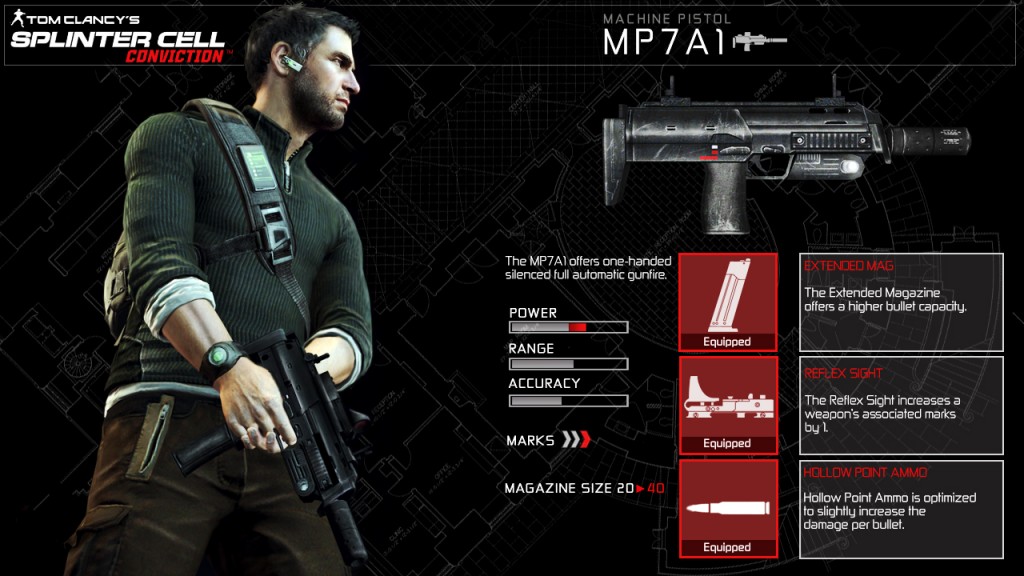 Great news for all you Splinter Cell fans out there !!
Ubisoft announced today that free content for Tom Clancy's Splinter Cell Conviction™ will be made available to gamers every Thursday, beginning today! 
Owners of Tom Clancy's Splinter Cell Conviction will be able to spice up their Splinter Cell experience with a ton of free content. New weapons, skins and even a brand new Deniable Ops map will be released, every week.  Each new piece of downloadable content will be available for FREE.* 
This week's free content will entail a new gun, the MP7A1 Machine Pistol. See attached image.
*You must own Tom Clancy's Splinter Cell Conviction to receive this free content.  An internet connection and an Xbox 360 gamertag is required.  Select "EXTRAS" from the game's main menu to download free content each week.
For more information, please visit http://splintercell.uk.ubi.com/conviction/
The best part of this is that IT'S FREE !!
Great Work UBISOFT !!