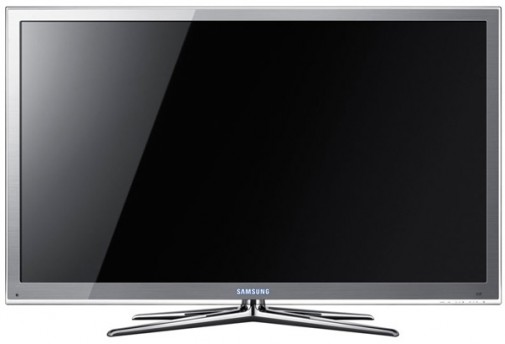 You can have the best gaming consoles in town but you also need a good TV to play it on. Well, it's coming. Real soon.
Samsung's new 3DTV flat plasma's and LCD's are now due for release here in Australia and will hit the retail shops gradually starting April 26th 2010.  Avaliable in sizes up to 55″ for LED baclit Series 7 LCDs, whopping 60″ for CCFL backlit Series 6 LCDs up to a monster 63″ for the Series 7 plasma.
Many other brands such as Panasonic, Sony, LG etc are also bringing 3D capable TV's this year but currently, Samsung and Toshiba are the only ones that are capable of 2D to 3D conversion on the fly. This means that you don't need special 3D blu-rays to get a taste of three dimensional experience. Yes, you can even watch Home and Away in 3D now. Effect won't be as great and some sources might look worse or make you real dizzy. If so, just turn the function off and watch in regular 2D. Simple.
Active shutter glasses are needed to enjoy the 3D effect and 2 glasses come bundled as well as a full 3D version of Monsters vs Aliens Blu-ray title. But there is a catch with these 3D Blu-ray titles and it's going to cost you as you will need to also purchase a 3D capable Blu-ray player to watch it in 3D. (It will properly display as a 2D movie in normal players however) If you have a bigger family, you can buy more glasses in various shapes and sizes also.
Much more information about the lineup and some cool videos of commercials and events can be seen from the official promo website.
http://www.samsung.com/au/newsletters/consumers/april2010/
It would be very interesting to hook up the Wii, XBOX360 or the PS3 and try out the 2D to 3D feature with the games. Umm, Samsung, could you send us a review sample? Please…? Now I'm starting to regret my TV purchase last year…