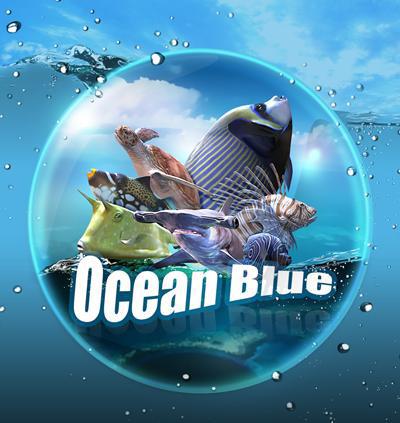 Com2US has released their very first application designed specifically on the iPad. Ocean Blue takes simulation to an all new level as you dive beneath the ocean waves in either the Red Sea, or the Blue Hole and bear witness to six of the most realistic species of underwater creature ever to appear on an iPad. That isn't all, with all the potential updates down the line, there is no limit to the amount of sea life that will appear in the Ocean Blue.
With the new capabilities of the recently released iPad, the interaction provided deep below the waves including in-depth views of the various creatures and information on each one of them. A list of the various features provided in this relaxing dip beneath the ocean can be seen below the waves:
• Ocean Simulation:A luxurious underwater view of the ocean on your iPad
.• Stunning 3D Graphics: Each marine animal is finely modeled in 3D to replicate the shape and movement of real marine creatures.
.• Customizable Dives: Add or remove fishes from your environment to match your daily mood.
• Free range of motion: Interact with the environment by tapping, pinching, or tilting the iPad.
• Multiple marine life: Six highly detailed marine life and two gorgeously rendered dive locations.
• Educational: Tap on any fish to get a close up view of the animal then tilt to get a desired angle and tap the camera button to take a snapshot of the fish along with some interesting facts.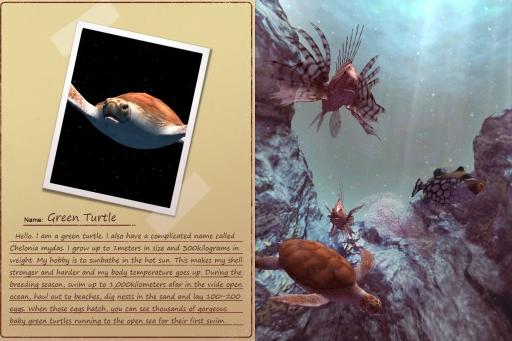 You can find the Itunes store link here. The price is currently $9.99 for this ocean your iPad.
The amount of detail here is amazing, and with the potential for further sea creatures being added, it begs the question as to how populated you can make your own slice of the ocean.
Now we here at Capsule Computers have been provided with a code for Ocean Blue by Com2Us.  Of which we would like to provide to one lucky winner.  Leave a comment below saying what type of creature you would like to see beneath the ocean and who knows, it may even be incorporated sometime down the line.  We will select a winner at random on April 12th.  Any creatures welcome, might even find the mysterious Cloverfield lurking in the depths below.
UPDATED : 12th APRIL 2010 : WINNER :
Everyone say congratulations to Jeremiah E. for his winning comment! Enjoy your brand new personal ocean!