MasterAbbott caught up wth the creative minds over at Visceral Studios Creators of Dante's Inferno.  Check out the interview below.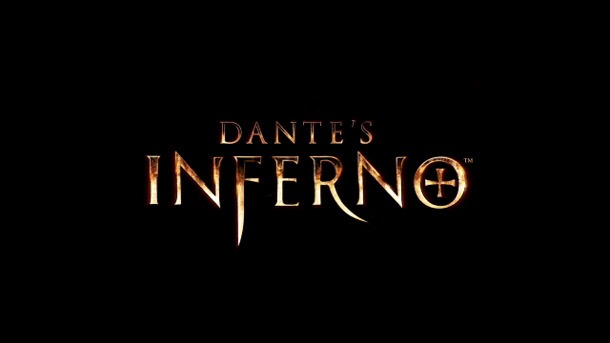 Question 1 – Tell us a little bit about Visceral Games Studios.  How were they created, the origin behind the name Visceral Games, when was it first established, and how many employees does it have today.
Visceral Games is one of EA's oldest studios, actually, and used to operate under the name EA Redwood Shores.  In years past, we focused on mostly licensed products, including the Lord of the Rings games, Tiger Woods, James Bond, Godfather, and The Simpsons.  Following the success of Dead Space, EARS' first internally developed newIP, the studio was re-branded as Visceral Games, with the mission of delivering high-quality third-person action games with an edge.  We've got about 200 developers working there today.
Question 2 – For people that don't know anything about, Dante's Inferno.  How would you describe the game to them ? And How would you describe the game mechanics of Dante's Inferno.  What do players need to do to succeed.
Dante's Inferno is a big epic action-adventure, loosely based upon part one of The Divine Comedy, a 700-year-old Italian poem that chronicles a journey through the medieval afterlife.  The poet, Dante Alighieri, imagined Hell in nine concentric circles, descending down to the center of the earth.  His vision for the underworld is incredibly detailed, and we used it as the backdrop for the game.  In terms of mechanics, the game is a melee fighting adventure, and you will need to get very good at killing demons 🙂
Question 3 – What makes Dante's Inferno stand out compared to other games currently available in the same genre ?
The most unique thing about the game is the incredibly rich and disturbing environments, and the variety of the art direction and creature design as you descend through the nine circles.  No other game takes you to Hell in quite this way; it's truly a re-creation of the medieval Christian world-view of what happens to those who go to Hell.
Question 4 – How long was the development cycle for Dante's Inferno.  Could you briefly explain the start to finish phases: storyboading, concept art etc
We've been working on it since 2007, when we started with a script adaptation of the poem, and the overall concept of fighting your way through the nine circles of Hell.  We employed a great deal of concept artists to help us bring the creatures and environments to life.  We also worked very hard, early in the process, on nailing down a fast-paced 60fps responsive combat system, which we are very proud of.  The game is incredibly fun to play, with smooth controls, and a great variety of moves and abilities for the hero, Dante.
Question 5 – What engine / technology is used in getting Dante's Inferno up and running on the Xbox 360, how many developers / programmers were involved in creating Dante's Inferno.
We built the game on Visceral Games' internal proprietary engine, the same engine used to create Dead Space.
Question 6 – Are there any updates planned for Dante's Inferno ? (extra missions, downloadable content) if so what can players expect to see
Yes!  There is already a lot of DLC available, including Dark Forest, which is a prequel level to the game.  In April, we are releasing a very ambitious and exciting expansion pack, Trials of St. Lucia, which brings custom content creation to the game, along with online co-op and a second playable character.
Question 7 – What were the development teams inspirations behind creating Dante's Inferno, what other games have played a major role (past and present) in shaping and creating this amazing game .
We were really drawn to the whole genre of hack-and-slash action-adventure, and are obviously big fans of Devil May Cry, Bayonetta, God of War, Ninja Gaiden, Streetfighter, etc.  We tried to bring a darker and more western sensibility to the genre.
Question 9 – What can fans of Visceral Games expect to see in the future in terms of new games.
The studio is really focused now on Dead Space 2, the sequel to 2008's highly-acclaimed sci-fi horror game.  It is a huge title for us, and fans and gamers won't be disappointed.
Question 10 – Finally.. What do you love most working at Visceral / EA ?
What I love most about Visceral Games is the creative freedom afforded to the teams here.  We really do get to make the games we want to make, no question.
–
Let us know what you thought of the interview with the Visceral guys.  Leave a Comment below