That little short French dude is back.  This time they gave him his own game for PC.  Looks like its actually pretty good.  Check out the details below and let us know what you think of it.  When you buy it give us a run down on what you like or dont like about it.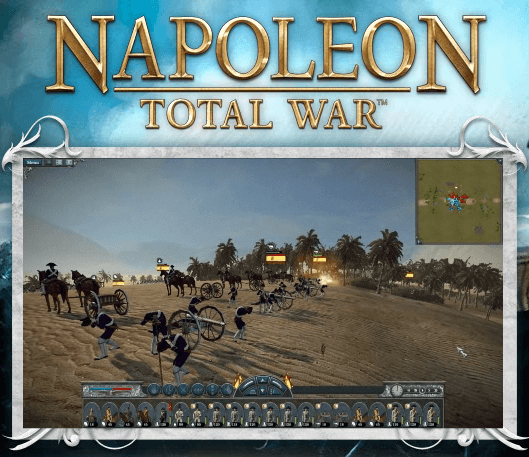 Game Info
Publisher: Sega
Developer: Creative Assembly
Genre(s): Real-Time Strategy
Players: 8
ESRB Rating: T (Teen)
Release Date: February 23, 2010
Platform : PC
Napoleon Total War is the next chapter in the critically acclaimed Total War series from The Creative Assembly. In a vividly detailed, war-torn world, players assume the role of Napoleon during his extraordinary rise to power. This epic RTS adventure follows Napoleons devastating path of conquest and victory through nearly two decades of warfare from the early Italian campaign to the Battle of Waterloo. Napoleon: Total War also marks the single biggest innovation in the history of the franchise with an integrated multiplayer campaign that allows two players to fight for control of the campaign map.
Stand-alone chapter brings Napoleon to life. Completely separate from Empire: Total War, Napoleon immerses players in a concentrated, gripping wartime experience with exciting battles, memorable characters and Total Wars award winning signature mix.
Three new episodic campaigns. Players can alter the course of history in objective-based missions across Europe. How they manage their troops across both land and sea can change the outcome of the war.
Cutting-edge multiplayer modes. For the first time, two players battle head-to-head online utilizing three new main campaign maps.
Enhanced units, graphics and deeper customization. A 19th Century technology tree and units created with extensive detail, animations and functionality gives players elaborate tactical options in epic-scale, real-time battles.
Check out this really informative video, this will explain everything you need to know about the game :
–
–
Pick up Napolean Total War From either
Fishpond  for only $57 AU + free Deliver within Australia
STEAM for $69.95 USD (digital download)
–