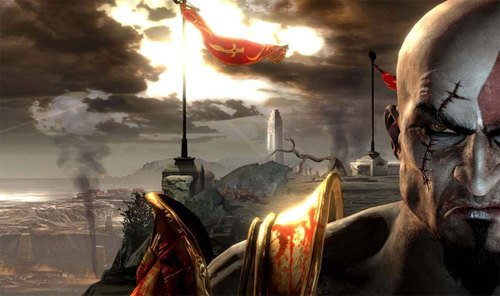 Yes you heard it.  Well we also heard it from Director of technology over at Sony's Santa Monica Christer Ericson's Twitter

So it looks like we don't have to wait to for the paint to dry in the end as God Of War 3 will be installation free and ready to hit the ground running as soon as you throw it into your Playstation 3.  As stated by Christer God Of War 3 will only need 5mb to save your game.
This is great news for all you Playstation 3 owners that have next to no hard disk space left on their PS3 hard drives, especially owners of the original Playstation 3's that have only 20gb in them.
Happy Days !! now all that's left to see is how good the loading times are whilst playing and moving from one local to the other within the game.
God Of War 3 makes it's way down to Australia on the 18th of March the rest of the world get it a few days before on the 16th.  Not long now !!
If you haven't already pick up your copy grab it now for only $71 AU with free delivery
–
What do you guys think about the install free setup ? Would you rather have the option available or are you glad that you don't have to go through the pain of the waiting for the install to complete.  Your thoughts and suggestions.