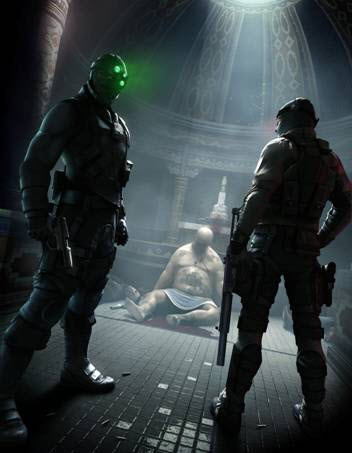 –
Thanks to Ubisoft we have 2 new screenshots for Splinter Cell Conviction Co-Op mode.  Splinter Cell Conviction is looking like its going to be a big time runner for game of the year in 2010.  Check out the details below and also the fantastic screenshots. 
Have you pre-ordered your copy yet ?? If you havn't rush over to your local EBGames or Gamestop and do it now !! Here is what you get in the Collectors Edition.
Details :
Coming exclusively to Xbox 360, Tom Clancy's Splinter Cell Conviction is the highly anticipated sequel in the multimillion-selling Splinter Cell series and one of the most critically acclaimed Xbox franchises of all time.
An investigation into his daughter's death unwittingly leads former agent Sam Fisher to discover he's been betrayed by his prior agency, the Third Echelon. Now a renegade, Fisher finds himself in a race against time to thwart a deadly terrorist plot that threatens millions.
Uniting revolutionary gameplay enhancements with a high octane, no-holds-barred storyline, Tom Clancy's Splinter Cell Conviction arms you to the teeth with all the high tech weaponry and lethal skills of an elite operative and invites you to enter a dangerous world where justice means making your own rules.
OUT FEBRUARY 25.
Check out these amazing screenshots of Co-Op