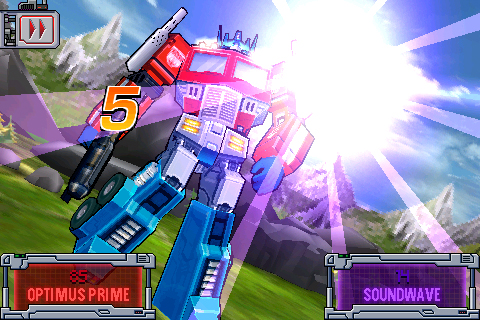 This is great news for all you Autobots out there who have everything Transformers related.   Glu Mobile have something else to add to your collection.  Glu Mobile.  have announced that they will be bringing TRANSFORMERS G1: Awakening to the iPhone.
TRANSFORMERS G1: Awakening will be a turn based strategy game.  Here are the details below :
Based on the original story of Transformers, use the strengths of each Autobot to defeat the Decepticons in turn-based strategic battles. Capture sources of Energon power to reactivate, repair or upgrade your Transformers. Featuring up to 23 playable characters and a skirmish mode to play friends as Autobots or Deceptions, there is more to Transformers G1: Awakening than meets the eye.
Now that i've whipped you into a frenzy watch the trailer to get even more excited !! 
–