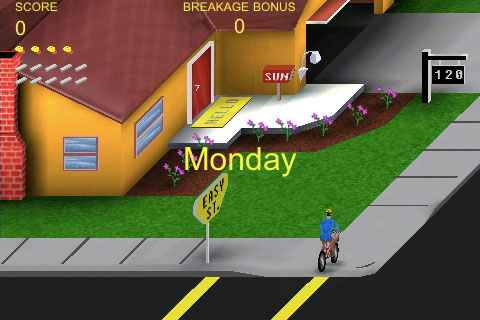 Elite Systems have announced that the classic arcade game Paperboy a game we have all played and most of us LOVE to the Apple iPhone.
So far not too much is known about what's going to be included, by the looks of the images it seems we have a new 3D mode when Paperboy makes his way through the obstacle course to the finish, to complete his daily deliveries.  Graphically it's looking very nice for an iPhone / iPod Touch game.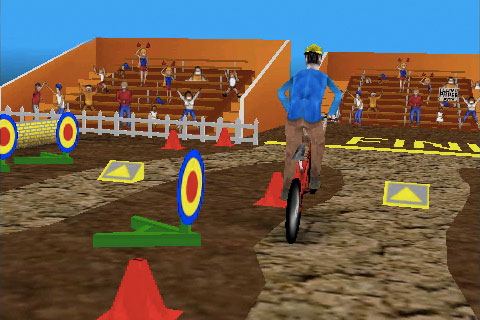 Bit of history :
Paperboy was an arcade game originally released in 1984 by Atari.  It had made its way into hour homes on many platforms.  Your job was to deliver newspapers to your customers while riding your bike and avoiding all sorts of obstacles like runaway lawnmowers, dogs, remote control cars, and many more. 
Elite did advise that Paperboy will be available sometime next week.  Capsule Computers will keep you posted once we have any further news