Guerrilla Bob is Angry Mob Games flagship game. It's an awesome top-down shooter built exclusively for the iPhone and iPod Touch.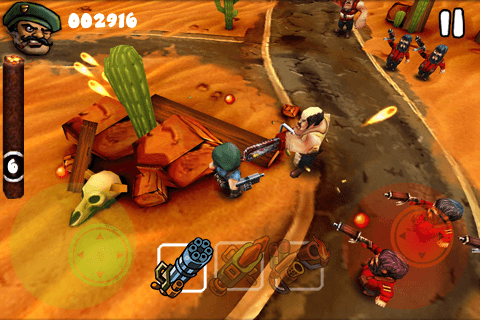 Guerrilla Bob supersedes the ordinary survival shooter experience by providing elements of depth and complexity never before met with any iPhone games of its genre.
Level by level, fo llow Bob to taste the thrill for the kill!
You must help Bob make his way through the dangerous canyons, steep deserts and dreadful towns. To do this, he must not only survive the countless attacks, but also explore the land in search of new arsenal and secret items. To make things even more challenging, Bob gets some epic boss encounters.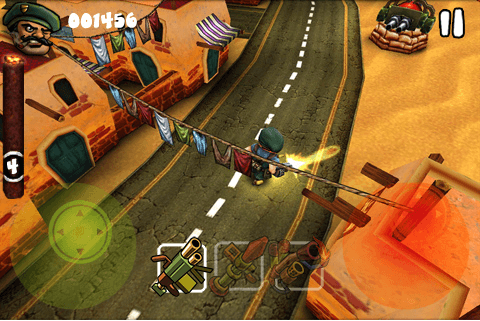 To control his actions, you get two virtual sticks. The left stick is for moving him around and the right stick is for shooting his weapons.
With multiple difficulty levels, a comprehensive scoring system and online leaderboards, players will be able to see how they compare to the best digital soldiers in the world!
Check out the Guerrila Bob Trailer below and get PUMPED !!
Guerrilla Bob will be available early January.  GET READY !!